Time for God
Due to the epidemic times in which we live today, our Saturday services are now held twice – from 9.30 am to 11.00 am and from 12.00 pm to 1.30 pm.

SERVICE
We also invite people from abroad who don't speak English to the second service from 12.00 pm.
Services last for 1,5 hour. In the first part , there is a Bible study and in the second, a sermon is held.
You can as well provide information by telephone / SMS that you wish to attend  the second service (tel: 693 412 785).
All recurring meetings – suspended until further notice:
Youth meetings – Fridays, 6 pm, ul. Lubelska 25/5
Meetings in the series of "10 weeks of prayer" – Wednesdays, 5 pm, diocese office of the SDA church.
INTERPRETATION
Interpretation for German, Russian or Ukrainian may be provided. If you would like to be sure, that there is an interpreter available on the date of your visit, inform us about your plans on:
kontakt@adwentysci.krakow.pl.
Please do that, as that helps us a lot organizationally.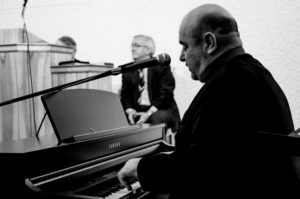 Time to worshipping
If you have any unique talents, and want to shere them please let us know about it in the message.