Time for God
The main service takes place every Saturday at 9.30 am. We start worshipping God with singing, praying and listening some devotionals or missionary spots. At 10 am we discuss at the Bible Study Groups.
SERMON
At 11.00 am there is a sermon. After that, at 12 pm, there's a time for little treats and inspirational conversations. We will be more than happy to meet and talk with you. Feel invited!
INTERPRETATION
Interpretation for English, German, Russian or Ukrainian may be provided. If you would like to be sure, that there is an interpreter available on the date of your visit, inform us about your plans on:
kontakt@adwentysci.krakow.pl.
Please do that, as that helps us a lot organizationally.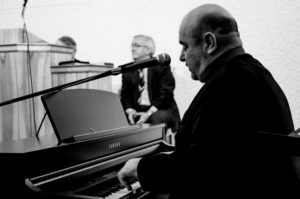 Time to worshipping
If you have any unique talents, and want to shere them please let us know about it in the message.